How to Bring Mindfulness to Bedside Nursing
What is Mindfulness?
MIND·FUL·NESS
noun

a mental state achieved by focusing one's awareness on the present moment, while calmly acknowledging and accepting one's feelings, thoughts, and bodily sensations, used as a therapeutic technique.
Nursing is all about therapeutic techniques. BUT nurses are all too often overwhelmed with tasks which bring their minds to a state of stress and anxiety. Overwhelm.
Practicing mindfulness immediately helps to calm the anxious mind and make the nurse more present in her own body/mind.
This presence allows for a safer, focused interaction with your patients at the bedside.
How to experience mindfulness at the bedside?

As a certified yoga teacher and the founder of YogaNursing®, I've been teaching thousands of nurses and patients how to experience mindfulness for 20 years.
It all starts with the ABCs. In the YogaNursing Care Plan, we teach:
A- FOR AWARENESS- aware you are aware, you stop, observe what you are experiencing in the moment. i.e. stress, anxiety, fear.
B- FOR BREATHING- take a deep breath, keep bringing your awareness to your breath, the breath is your anchor to save you from drowning in overwhelm.
C- FOR CIRCULATION- A + B = circulation. Your central nervous system begins to relax. Your focus gets clearer, the brain fog clears up. Oxygen begins to circulate. You are better equipped to be with yourself and your patient.
Sounds too simple? TRY IT. It's called a practice because one has to practice it all the time in the daily life. Soon as the overwhelm demons come into your awareness, NIP them in the bud. Begin the ABCs.
Here's a beautiful FREE PRACTICE SESSION FOR YOU from Lindsay Pemble, CARDIAC NURSE PRACTITIONER AND CERTIFIED YOGANURSE®.


Nurses all over the globe have embraced Holistic Nursing to #1 help themselves to embrace wholeness, mindfulness. Then they are able to share it at the bedside.
OUTCOME: The nurse feels happier, healthier, more at peace.
The patient feels happier, healthier, more at peace.
Win- Win
If this share resonates with you, consider joining the YogaNurse® Academy.
Learn the ABCs for yourself, get an entire duplicatable 3 PART CARE PLAN, plus 10 ANCC credits approved by the American Holistic Nursing Association.
www.yoganurseacademy.com
This post is part of the nurse blog carnival. Our host for this round is The Balanced Nurse. Visit to read what other nurses have contributed.
http://www.thebalancednurse.com/the-balanced-nurse-blog/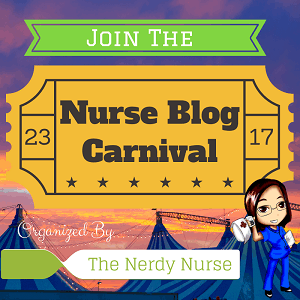 FREE GUIDE!
Get powerful curated tips on the art of nurses teaching yoga
In spirit of our upcoming training: YNYTT (Yoganurse Yoga Teacher Training), we are giving away this jam-packed guide full of wonderful curated tips that will help you become a highly effective & highly influential nurse yoga teacher.